There are many things to see in Ninh Binh. I will list them in order of my preference. It will make it easier for you to decide where to go, depending on how much time you have in Ninh Binh.
1. Hang Mua Peak
Hang Mua is one of the most popular tourist destinations in Ninh Binh due to the amazing views it offers over the Tam Coc Valley. Grab your most comfortable shoes, a bottle of water and challenge yourself to climb all the 500 stairs – you won't regret it. The view from the peak is definitely worth your challenging climbs.
2. Ninh Binh caves
The boat tour will lead you through a series of impressive caves. Depending on the route you choose, you will have the chance to discover 9 Ninh Binh caves or less. Also, you will stop at several temples along the way while seeing the amazing limestone mountains in the area.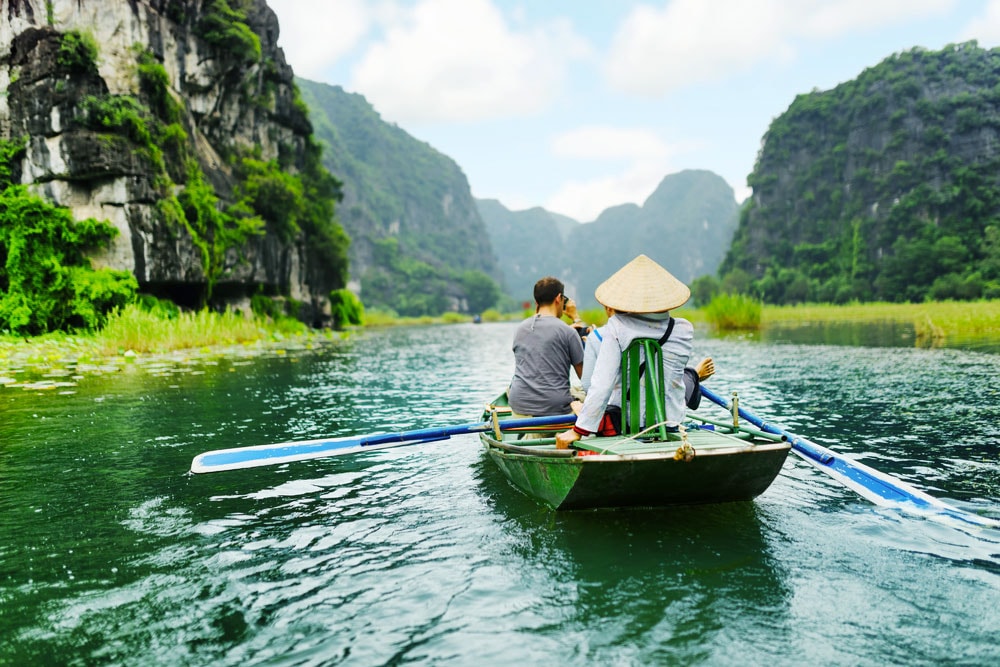 3. Bich Dong and Bai Dinh Pagoda 
Bai Dinh Pagoda – the biggest Buddhist temple in Vietnam, is one of the Ninh Binh attractions. This temple is a good opportunity to get a taste of the Vietnamese culture and beliefs. The travelers will be impressed by the interior of the temple with the huge golden Buddha.
The pagoda is quite big, so grab your most comfortable shoes with you. Also, bring a bottle of water since there aren't any stores inside.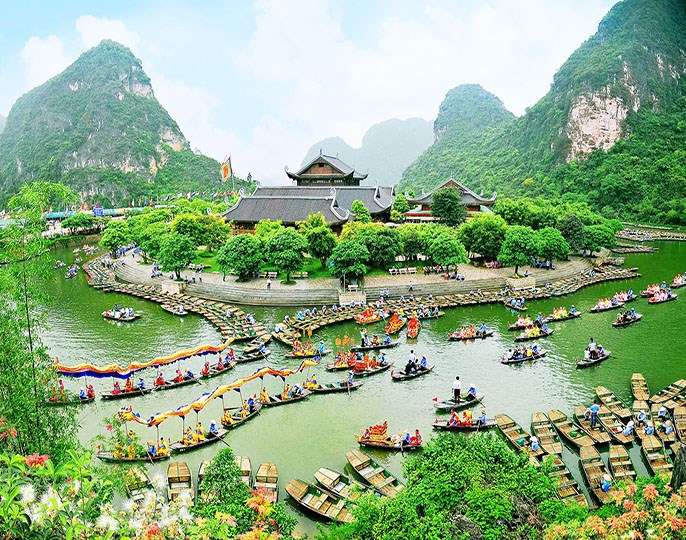 Bich Dong Pagoda has an unusual architecture since it consists of three pagodas built on separate layers, in a limestone mountain. To get to the top, you will have to climb a few stairs and go through the Dark Cave but the view is worth it.
I hope that I have convinced you that Ninh Binh is a must visit when in Vietnam. It has so many things to offer both in terms of culture and landscapes. Enjoy these Ninh Binh must see attractions.
May the travel bug bite you!