Located in the Tam Chuc Buddhist Cultural Complex, Tam Chuc Pagoda has a special location that connects the Huong Pagoda tourism site in Hanoi with the Van Long nature reserve – Bai Dinh Pagoda – Trang An – Tam Coc tourism site in Ninh Binh to form a complex of salt-marsh ecotourism sites.
For those reasons, Tam Chuc has been choosed to be the host for Vesak 2019. All preparations are ready for the opening ceremony of the UN Day of Vesak celebrations at the Tam Chuc Buddhism Culture Centre in the northern province of Ha Nam.
The Tam Chuc complex covers 44ha including main facilities of Dien Tam The (Main Hall of Three Worlds) , Ngoc pagoda, Tam Chuc temple, Mau temple, and others which have been completed to serve visitors.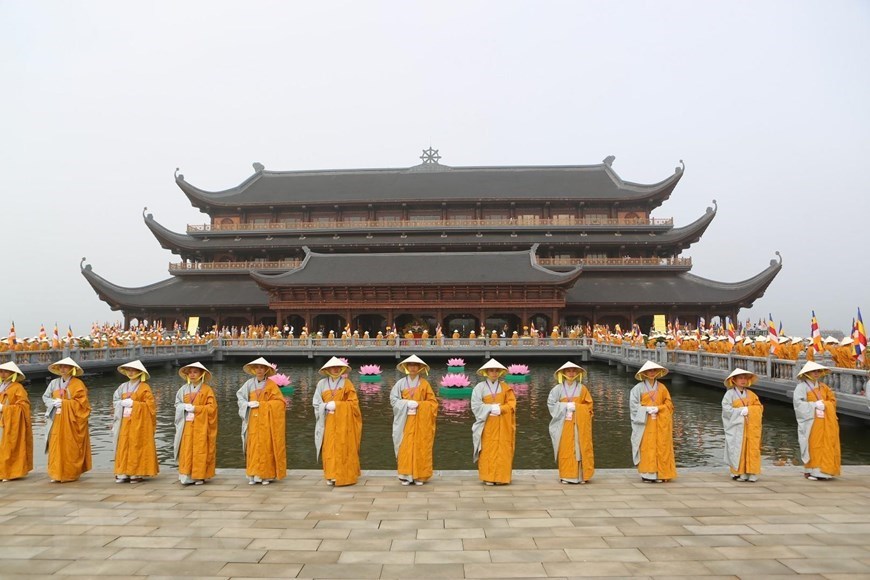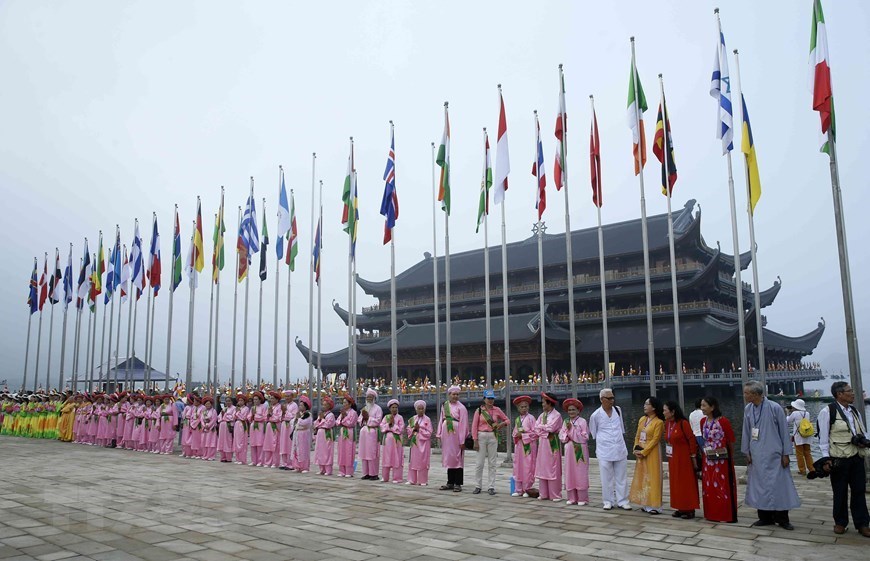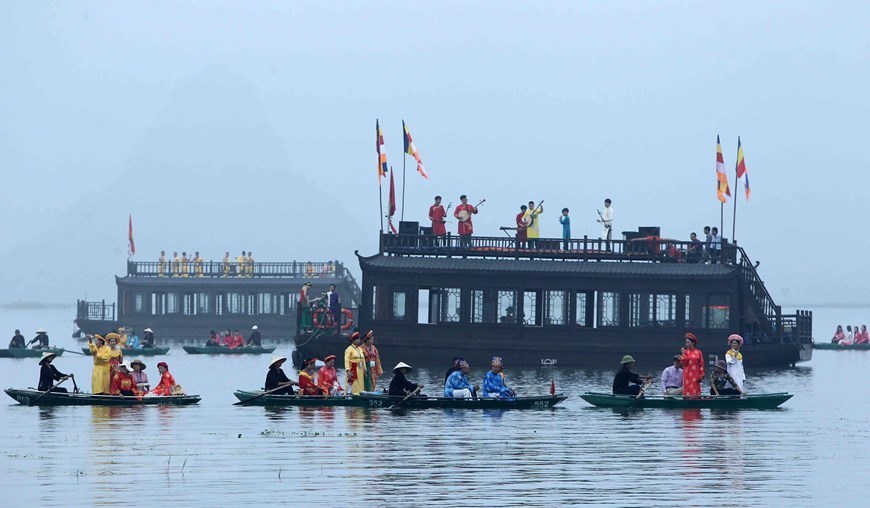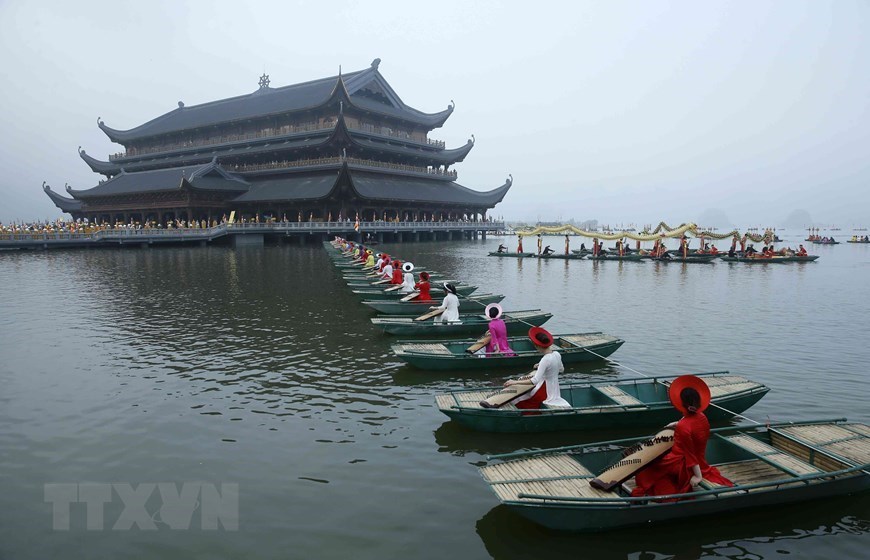 The International Convention Centre serving the UN Day of Vesak is located within the Tam Chuc complex and is built in a shape of a floating boat on a lake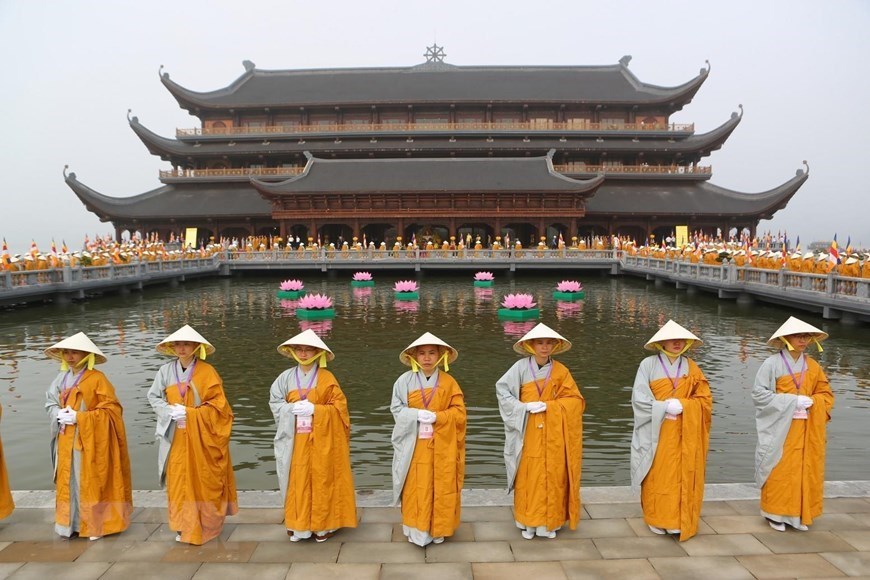 During the UN Day of Vesak 2019 from May 12-14, the centre is expected to welcome about 1,650 international delegates from 112 countries and territories and more than 20,000 domestic delegates.
With the beautiful landscape and cool climate, the area of Tam Chuc Pagoda is considered as "Ha Long on land" of Ha Nam province, which promises to be an interesting and impressive place for the delegates.