Following the path of its predecessors in the US and China, Vietnam is going to have the first glass bridge. Located in Yem waterfall, the bridge will be the first 5D glass bridge, with over 30 different special effects like cracks, flower petals, etc. to bring some exciting surprise for tourists.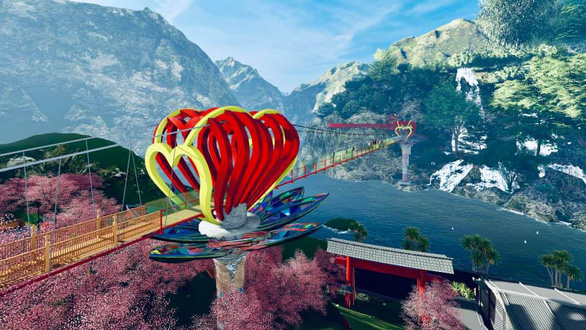 2m in width and 80m in length, the bridge is made with 3 layers of bulletproof glasses and an iron frame. The bridge will be build through 10 giant hearts, with 10 lotus petals coming out at the bottom. According to the final design, the bridge will have several rest stops like the love temple, dating station, sun gate,…
When finishing taking a stroll on the bridge, tourists will have the chance to visit the Japanese village. Everything in this small village is built to imitate a traditional Japanese village, including cherry blossom trees. The bridge is planned to be officially open on April 30th, 2019. It's promising to be a hot new tourism spot in Vietnam.